During latest years Terracotta color is spread all over the world including all categories: from fashion to interior design. It's one of the most durable trends which continues to be very successful, probably because it lends itself well to different combinations, combining well with warm colors and materials such as wood (for a material effect) but also with cold colors such as grey and blues and materials such as concrete (creating an interesting contrast effect).
Our style office has developed a finishings proposal on this color, mixing it with neutral colors and pale pink with a modern and feminine result. A tone-on-tone combination ideal for those who love to furnish by playing with shades.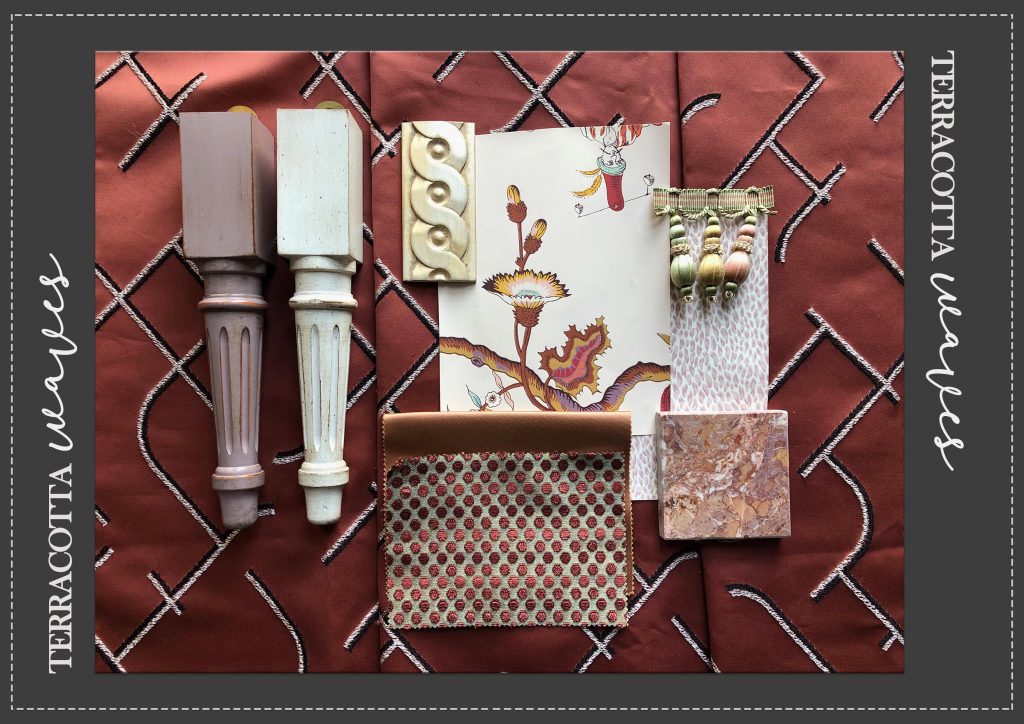 Terracotta is a refined and natural shade that goes very well with light and natural tones. Beige and white are the most suitable tones to give light to terracotta, the ontrend enveloping color that helps to warm interiors and to create refined and elegant atmospheres.