Winter nature mixes strong and deep colours with soft, neutral and cold shades.
We take inspiration from nature: no one knows how to combine palettes and create unique, magical shades better than her.
The colour of the leaves covered by frost, of rimed grass and frozen lime slices is also the shade of the green candied fruit of winter desserts.
Sage green is a chic, calming and never overwhelming colour.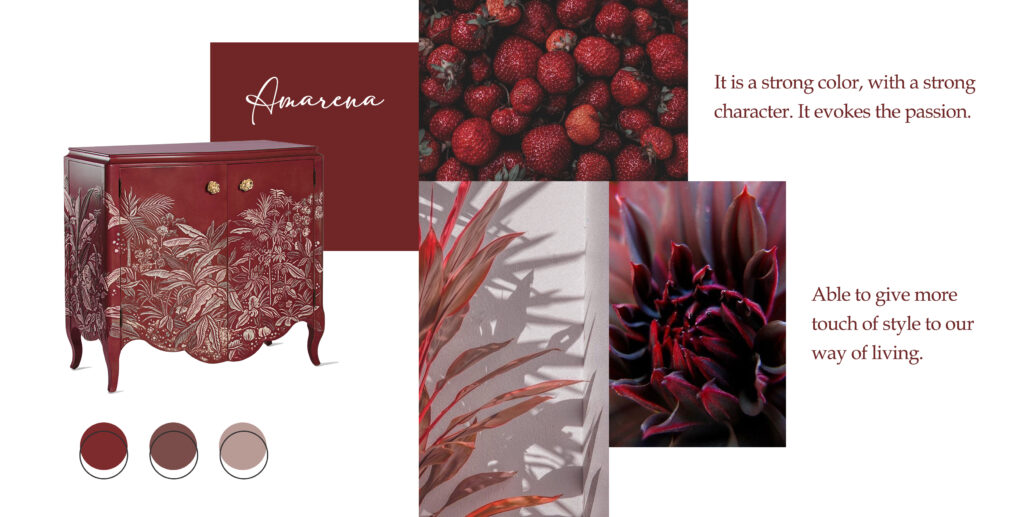 Dark like wine, deep like the cherries'peel. The Amarena colour is typical of the berries and winter flowers, it is found in the brides' bouquets and in the velvet dresses at the first of the Scala.
Chic and crunchy, it never tires.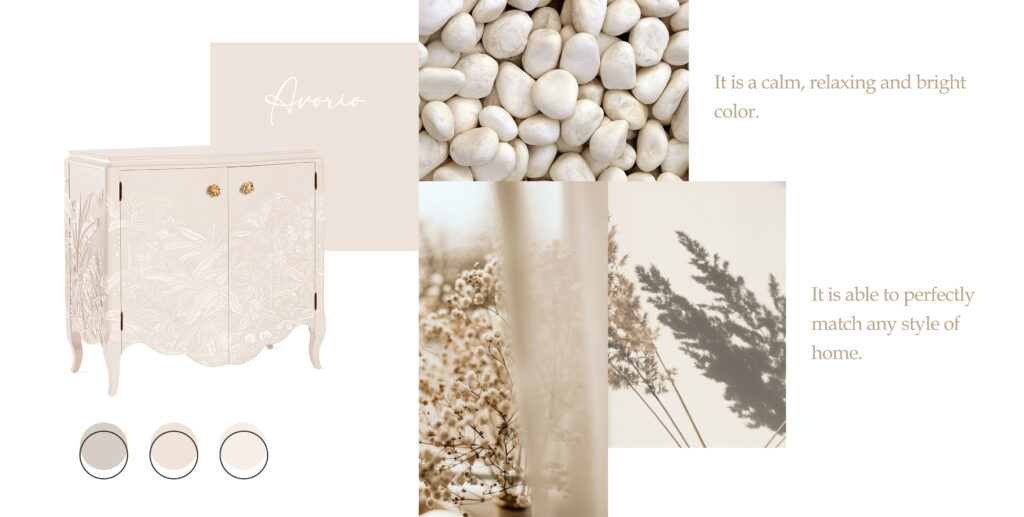 The ivory shade of the parchment, of the antique writing desks and of the talc, cream and heavy wool woven by grandmothers into warm blankets and sweaters.

Can you think of a more wintry colour than this?