It is no coincidence that in ancient Greece marble was called "marmaros", meaning shining stone.
With its precious and always different veins and its eternal air, marble has been used in architecture since the earliest times for its beauty and ability to capture light.
Not just architecture: in the SALDA world, marble is the final touch of a story of style, the detail that makes a piece of furniture perfect and delivers it to history.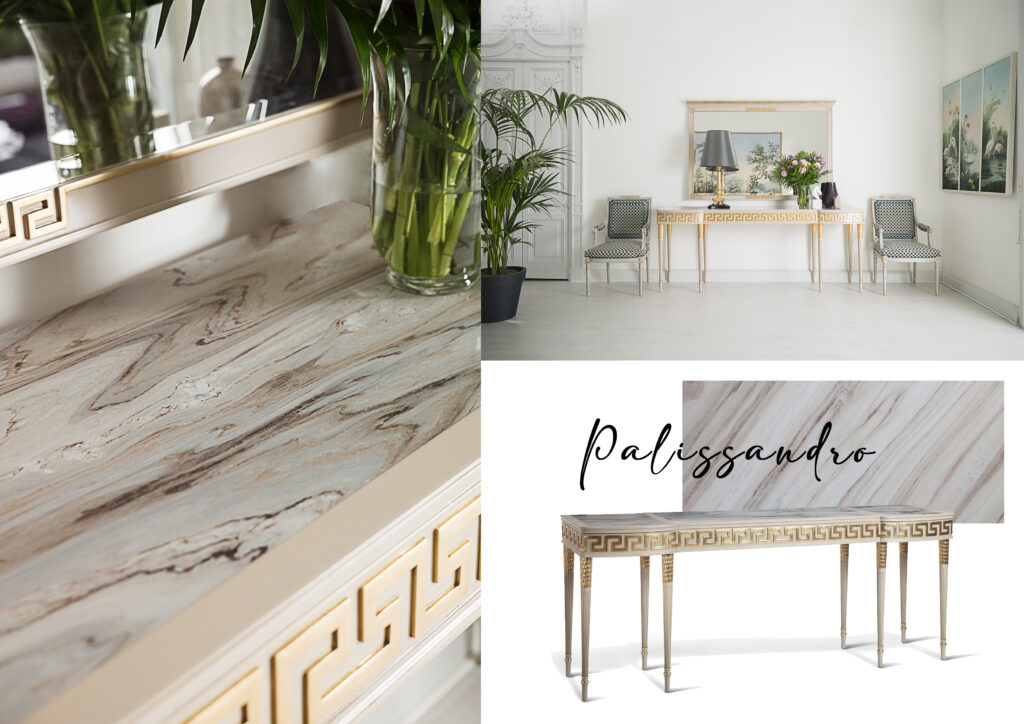 Palissandro
Pure and natural like rosewood, a marble that reveals all its essence in the most classic furnishings.
Almost powdery suggestions for a timeless finish that carries within itself the echoes of the Nordic forests.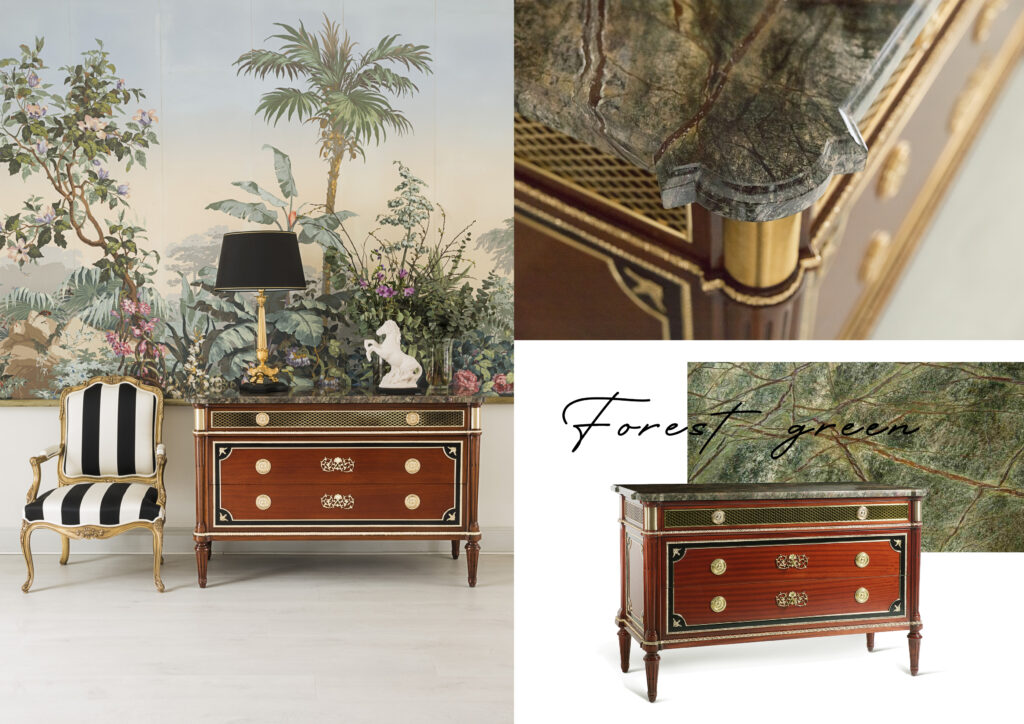 Forest Green
A jungle green crossed by red, brown and brown veins: a topographical view that refers to the rainforests, to the timeless tropics crossed by uncontaminated paths and waterways.
Rare and very precious, a marble that is always different and always to be discovered as if it were the first time.
Nero Marquinia
Extracted from the quarries of Marquina, an ancient city near Bilbao, a fine-grained black marble with small puffs of white, candid and almost green veins.
Opulent, classic but tremendously contemporary: it is one of the finishes available in the SALDA catalogue.
Very elegant.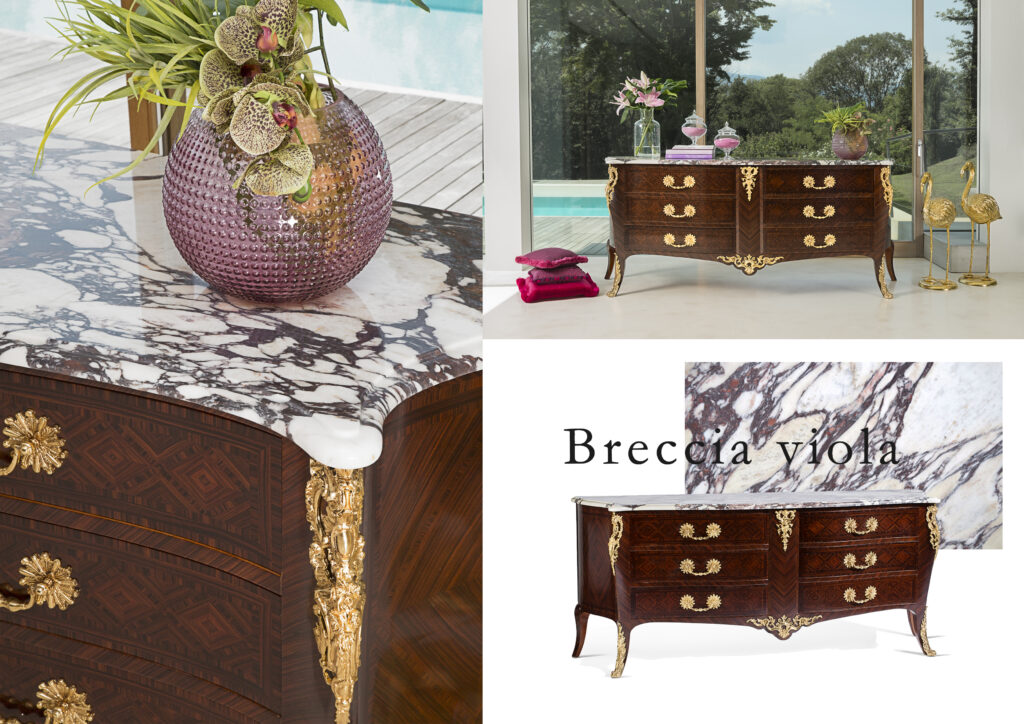 Breccia Viola
With its unmistakable purple colour, Breccia Viola marble is also known as Breccia Medicea because it was used in the past by the Medici of Florence to adorn monuments.
With an irresistible and seductive charm, a finish capable of transforming a piece of furniture and making it eternal.
Are you in love with all of them? Go to our website to discover all the marbles.