Our journey around the world continues to tell the personality and mood of our fabrics.
Our fabrics are indeed unique and precious, just like the most beautiful cities on our planet. We are ready to explore and get lost among hedges, nymphaeums and caves … have you guessed what the next stop is?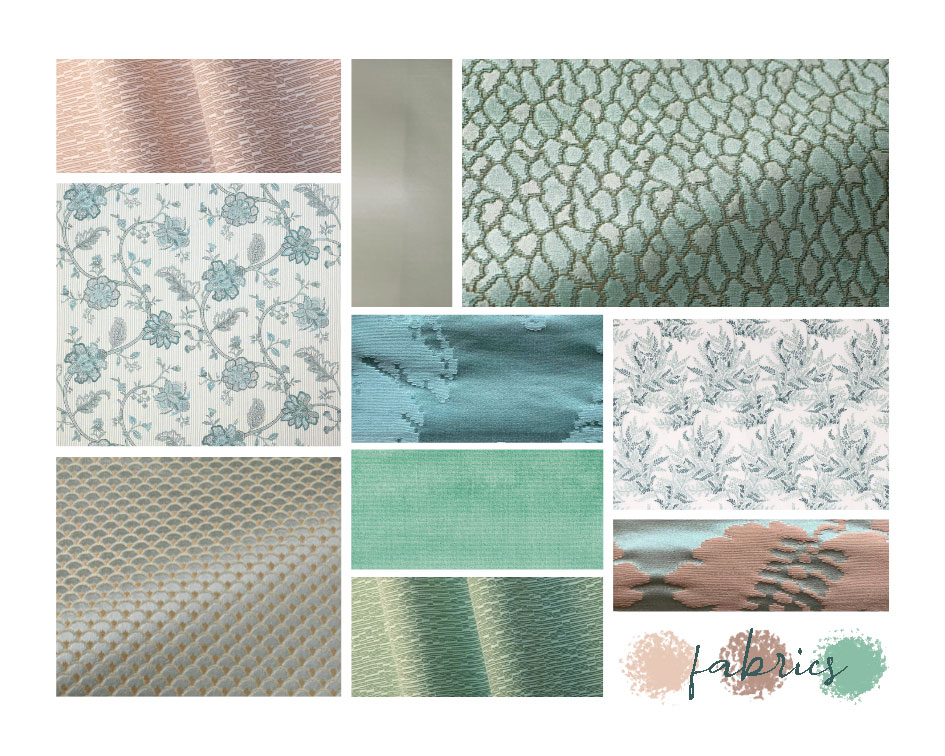 Green like Serpentine marble, pure like white marble and delicate like red Siena marble: our moodboard steals the colors of the bell tower of Florence, making them come alive on the finest fabrics.
Inside secret rooms the medieval nobles conspired and ruled the fate of the city. A blast from the past and we already seem to live in the Medici era with their Renaissance fabrics.
Renaissance man is exalted by the architecture, painting and sculpture that lives on in the streets of Florence: an inestimable and unrepeatable human heritage, which we wanted to pay homage in the best possible way.
"I had reached that level of emotion where the celestial sensations given by the arts and passionate feelings meet" (Stendhal)