To tell the personality, the spirit and ultimately the soul of our fabrics we have chosen to leave … for a journey around the world.
Among lights, colors, sounds and scents we will find our inspiration in the most fascinating corners of the planet, with the spirit of explorers of the unknown.
Our journey starts on the notes of Rhapsody in Blue by Goerge Gershwin: can you guess which will be the first city?
The Big Apple, the City that never sleeps … there are many nicknames for New York, an eccentric and contemporary city.
Our moodboard of fabrics with shades of Teal recalls it in every facet: the dynamic one, that of infinite opportunities, that of disruptive modernity.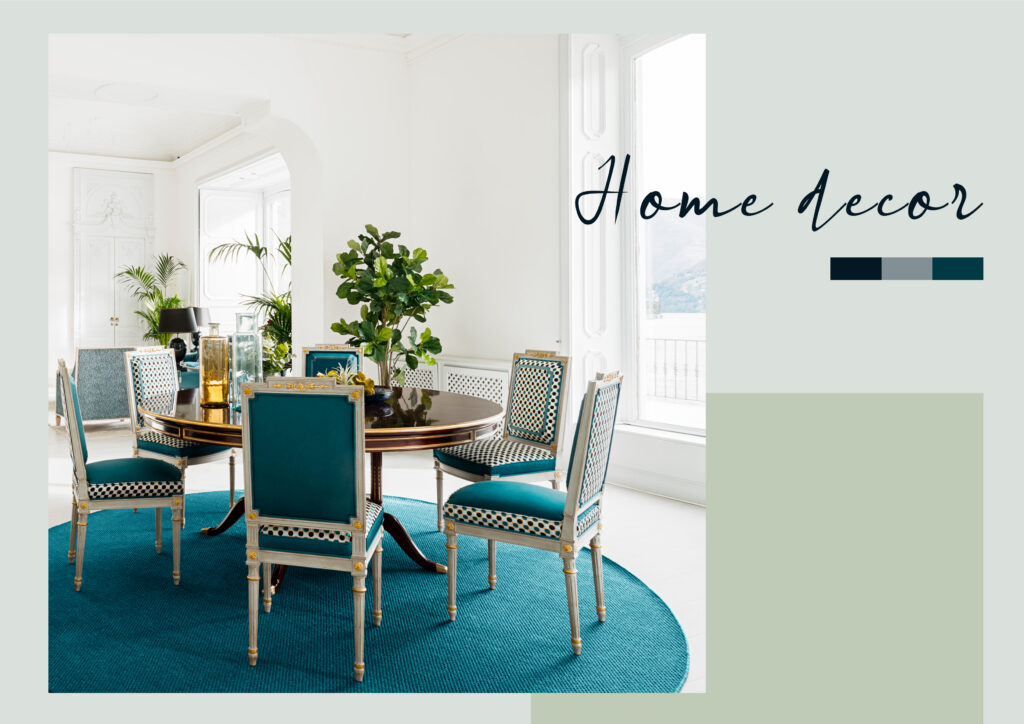 Welcome to the convivial area of the house, the room in which to share a Manhattan in his iced glass with friends, while a distant gramophone plays some Jazz music.
The eccentric spirit of New York is alive in the design, in the architecture, in the colors.
The atmosphere of this Living seems to have been extracted from a work by Woody Allen. Unique, bold, lively: just like our moodboard is.
"To him, no matter what the season was, this was still a town that existed in black and white and pulsated to the great tunes of George Gershwin"