Summer – the art of weaving the threads of time.
Summer is a dilated time: it's relaxation, at home or on the edge of a wood, or even by the shoreline. Summer is a lost time, threads of memory that intertwine and become memory.
Weaving is the watchword of the season: crochet is not just a hobby to take on holiday but a constant mood that accompanies every suggestion.
The magic of manual weaving and crochet is not in the fiber of the fabric, but in the spaces. It is the empty spaces that fascinate, because it is in the meshes of time that the most precious memories lurk.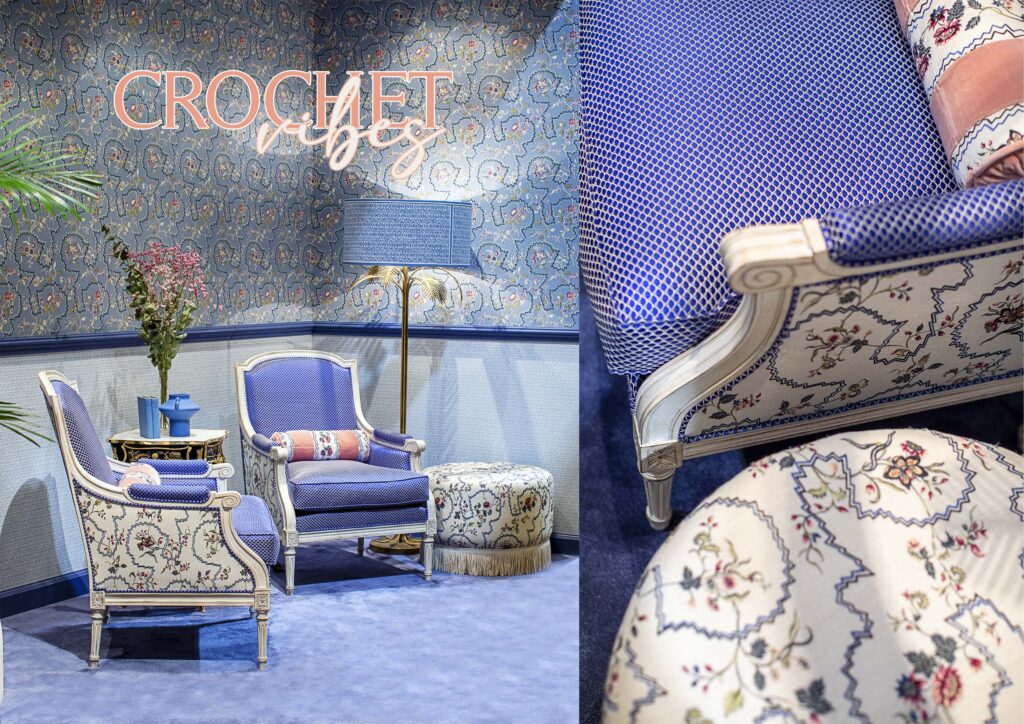 Embroidery is also an art of this season. It takes time and manual skill to create something precious, inspired by nature and its wonderful creatures. On the precious fabric, the artist's inspiration comes to life, thread after thread. A slow magic that never ceases to fascinate.