Chapter I – Breakfast in Rome
Someone travels along the ancient streets on a Vespa, while the sun rises once again, after almost two thousand years, caressing the travertine of the Colosseum.
Breakfast in Rome is served at hotel St. Regis, located in one of Rome's most impressive palazzos. Since 1894 the hotel has been a crossroads for international travellers, who have always chosen it for its timeless elegance and above all for its unmistakable heritage.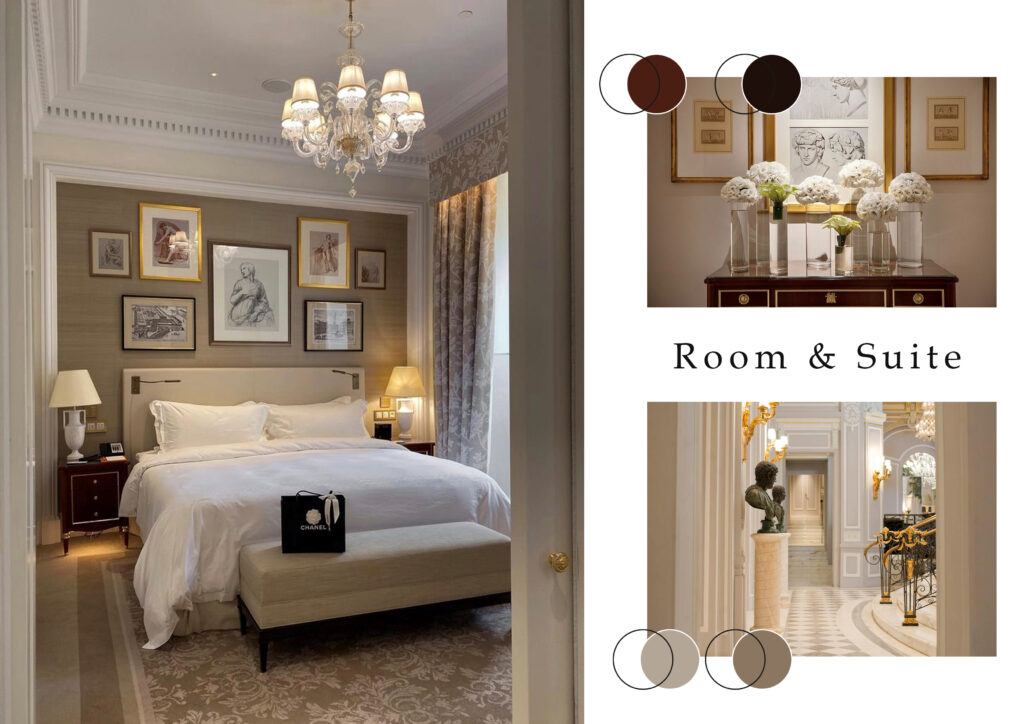 Breakfast is served in the room: freshly squeezed orange juice, espresso and a French croissant, a prelude to the surprise ending of our day. From the room, the high ceilings, Rubelli fabrics and artfully blown glass are watching us: it's time to go out.
La Dolce Vita awaits us.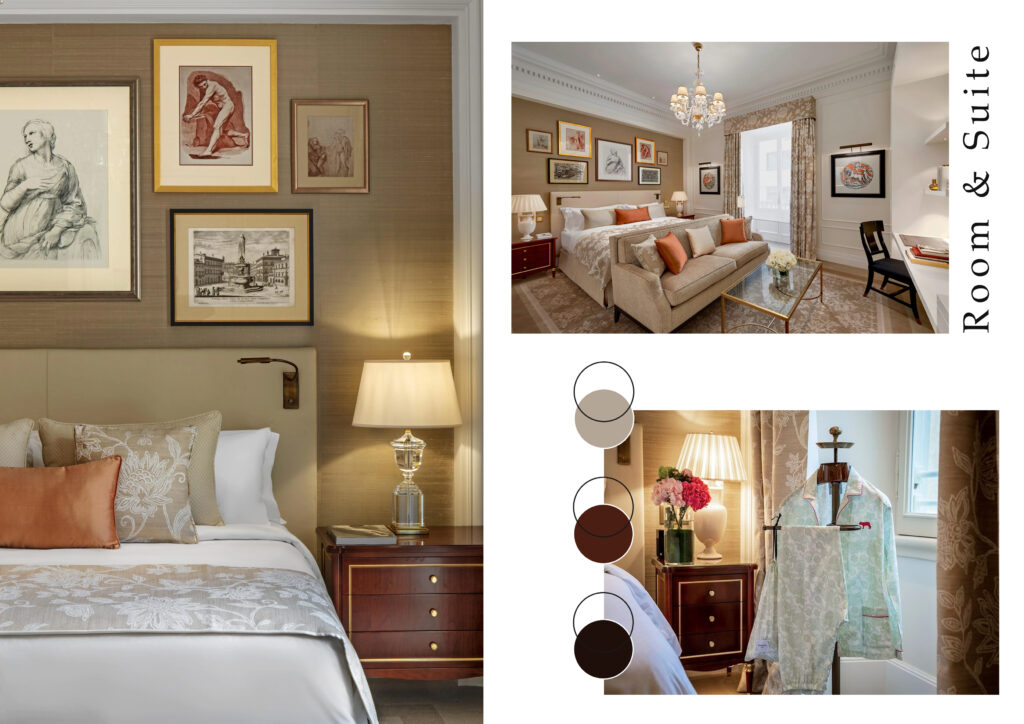 Chapter II – Wandering in Milan
Fashion, culture, Leonardo Da Vinci.
Milan is much more than its shops and its bustling city of business: it is an outpost of European culture, a unique place where classic and contemporary blend seamlessly, alternating contemporary buildings with remnants of the glories of the past.
A few steps from the church of San Marco, among wine bars, libraries and the Museum of the Risorgimento a short distance away, we stop at the Hotel Palazzo Parigi, a captivating structure full of marble and wooden works.
We relax in the centenary gardens, wasting time between the rooms and the private terraces.
Then we leave towards the last stage of the day.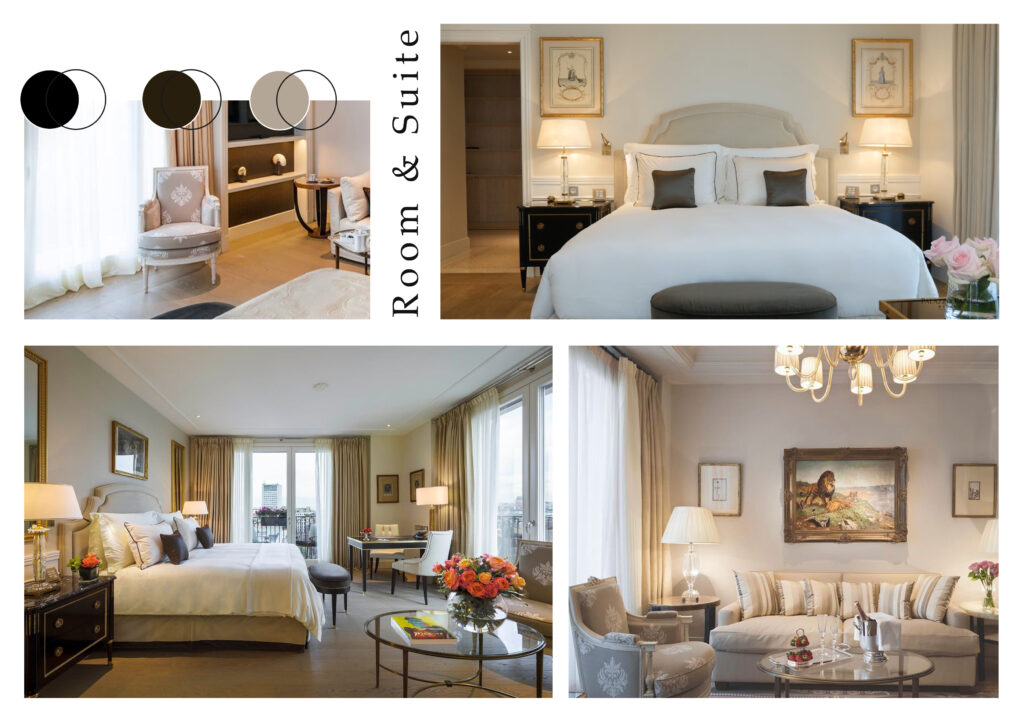 Chapter III – Falling in love in France
The Loire Valley is the land of castles and kings.
We are headed here, during this dreamlike journey, between rows of Sauvignon blanc as far as the eye can see.
Our destination is Château de Rochecotte, formerly the private estate of the Duchess Dorothée of Dino and Prince of Talleyrand, only three hours away from Paris.
Echoes of the France of the kings are felt strong and clear in the signature suites and gardens of this wonderful 4-star hotel.
We prepare for a magical evening and an unforgettable night.
"France, France, sans toi le monde serait seul" – Victor Hugo.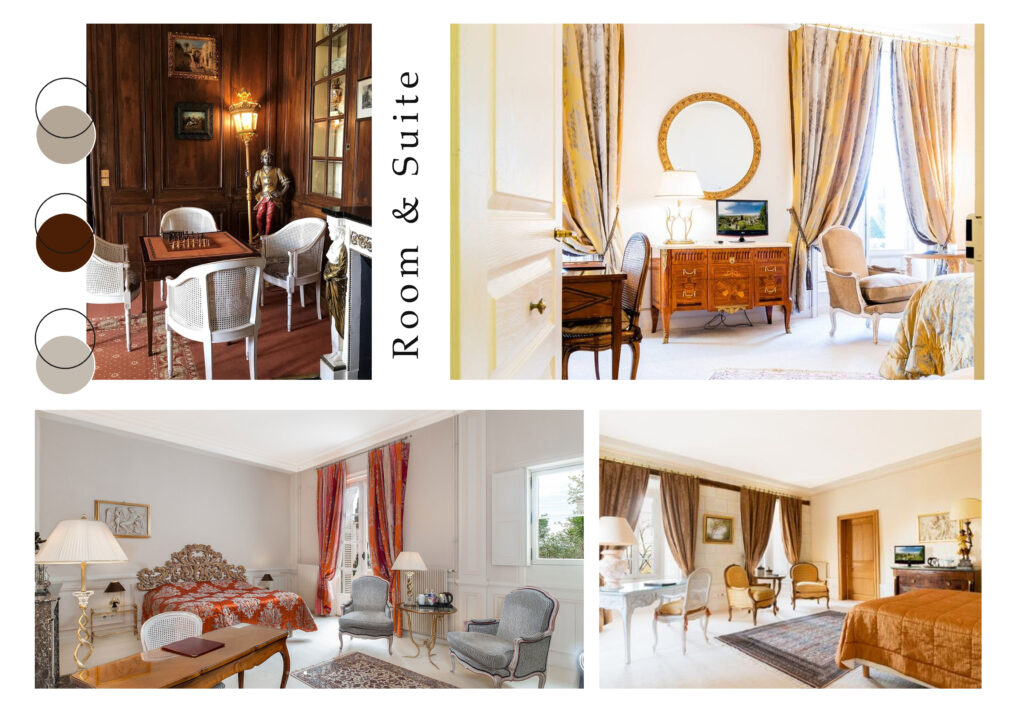 A tour around the world, with each stage marked from time to time by the classic and contemporary style signed by SALDA.
This is the feeling we get when browsing the Hotellerie presentation, a collection of projects that SALDA has taken part in over the years from which to draw inspiration for other new, surprising projects.