The Secret Garden, a timeless place where natural colours and harmonious shapes provide the perfect setting for our new collection pieces.
A place full of mystery, where everything seems suspended in an eternal moment, we can see and be inspired by the textures, the play of light and interesting perspectives.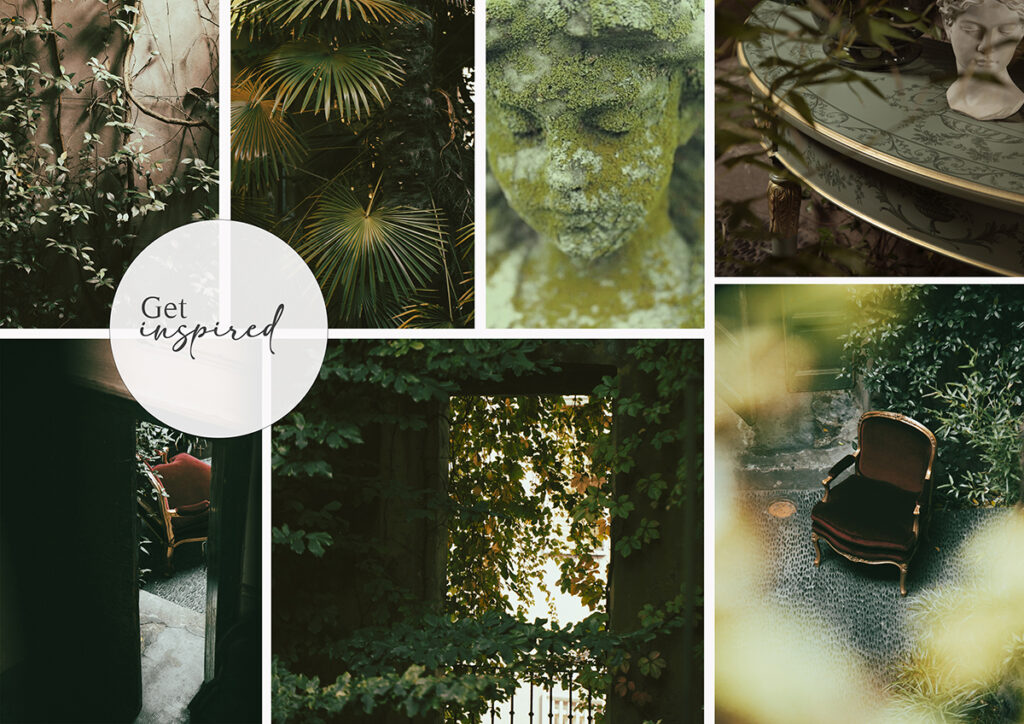 In a place where time seems to have stood still, a classic console table is created, entirely decorated by hand, the stylistic signature of our company.
It is the perfect blend of a classic product in a timeless place, and the inspiration for one of the new 2022 colour trends: High park.
An elegant, not insolent green that blends perfectly into any room in the house.
A colour that somehow manages to sum up the everyday life of living, hobbies, personal rituals and cultural influences that determine the way of life. Green, used in all its nuances, is capable of integrating perfectly into all rooms in the home and combined with pastel colours enhances the architecture of a space.