Salda, a tailoring atelier founded in 1870, inaugurates its first London showcase inside the prestigious Design Center Chelsea Harbour, a reference point for the world of furniture in England and one of the best-known international design and architecture hubs.
The direct presence in London, international capital of interior design and high-level contract, represents another strategic piece in Salda international success.
Chelsea Harbour is the ideal destination both for London professionals and not only looking for inspiration and high-quality proposals and for individuals who can find here the precious advice of expert interior decorators and interior designers. An important step in an increasingly strategic area for Made in Italy and for Salda, a company of great tradition, a sartorial atelier deliberately contained in its size that has always stood out for its international vocation.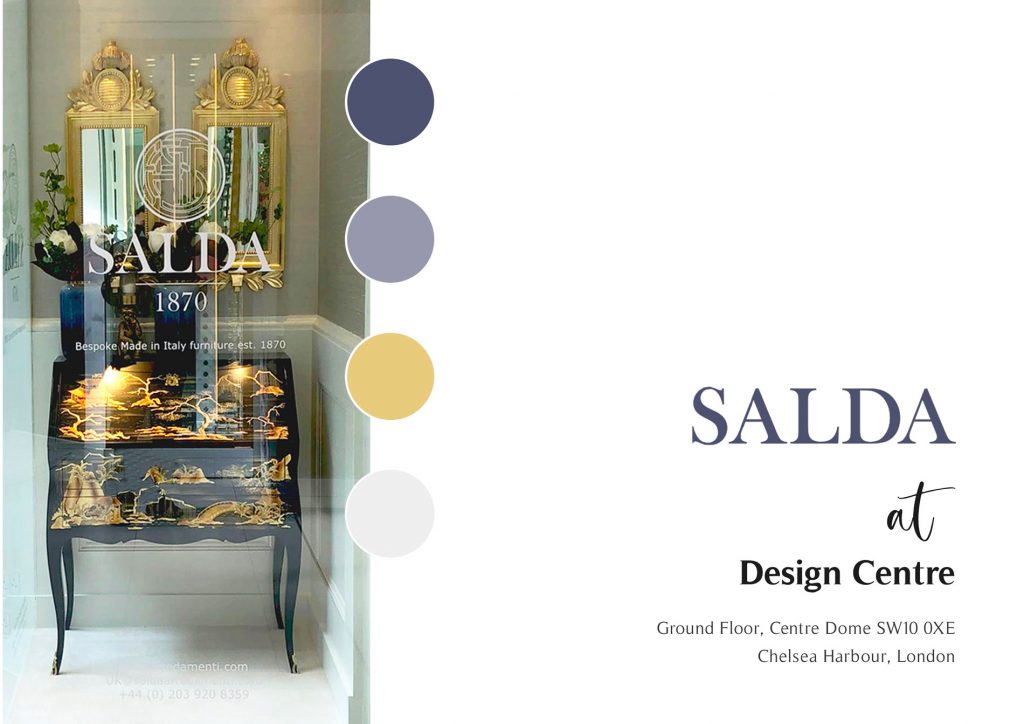 The showcase that will periodically be renewed presents in this first release the secretaire Art. 8382, an exclusive creation that reinterprets the Louis XV style thanks to the hand-made decorations in the Chinoiserie style.
The set is completed by two KE16 linden mirrors with carved frame and craquelè gold finish.
Two symbolic proposals that together give life to a set of sophisticated elegance capable of transmitting the quality of the brand's bespoke philosophy to both the professional public, Salda chosen target, and the private one.