An evergreen sideboard coming from tropical Jungla
Welcome to the Jungle.
Salda's spirit wisely mixes the classic canons – in this case Louis XV style – with surprisingly contemporary and current decorations taking inspiration directly from the branches of the wildest and most unexplored Jungle.
A unique sideboard for design and craftsmanship that replaces the traditional refined carving and inlay relief decorations: the individual parts that make up the decoration are handmade, in plaster and rabbit glue applied to the raw furniture and left on for 24 hours.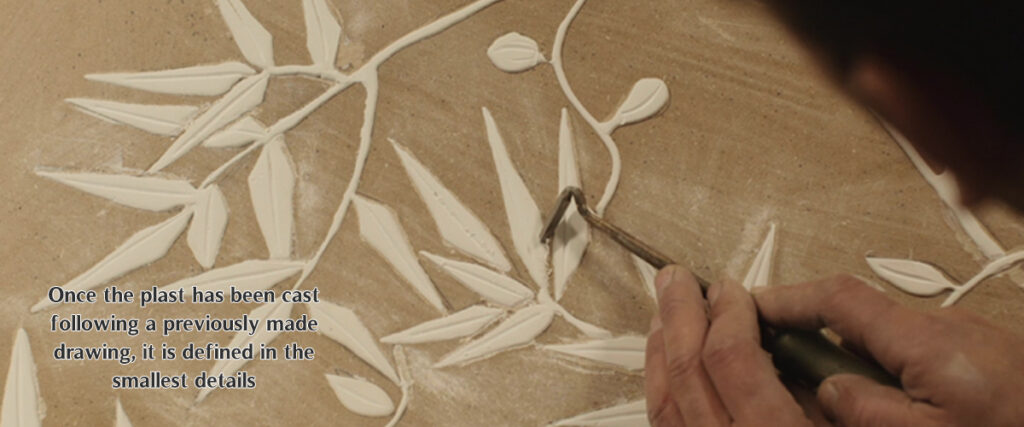 Every single element appears different from the others because it really is: the leaves are created with chisels of different sizes, sandpaper of different grain and brushes of all kinds.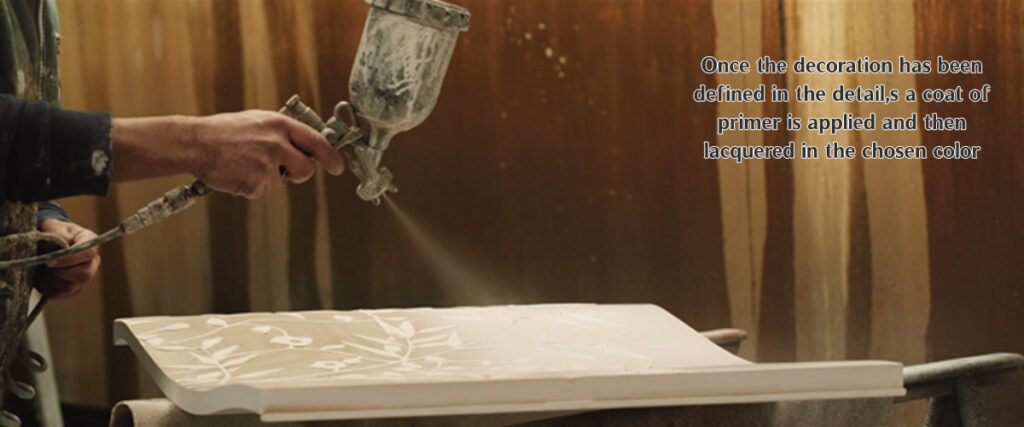 After plaster is applied a coat of nitro primer, sanded to make all uniform surfaces ready to be painted.
A piece that seems to come directly from the maps of sixteenth-century explorers but which is actually the re-edition of an original model produced by Salda at the beginning of the twentieth century. The original decoration once consisted of flowers and traditional bronzes, now replaced by a precious relief decoration and refined knobs with floral motif made in bronze casting.