This technique is a close relative of wood marquetry.
In the 17th century Marquetry inlayers used it, giving birth to a very rich handicraft, especially in France. Straw marquetry got back in fashion during the Art Deco period, when the most prestigious decorators returned this art to its former glory.

This technique is used to create unique pieces, producing a wonderful "chiaroscuro" game. It is very rare, and in Italy it is not common at all. To achieve good results, "Marqueterie de Paille" needs patience and dedication.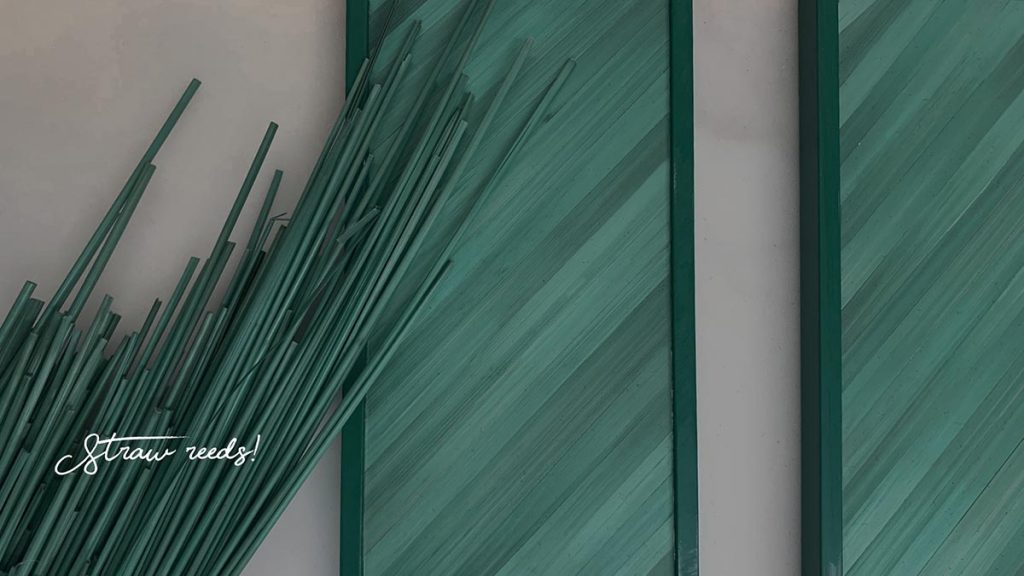 The Straw
Natural straw has only the characteristic straw color. The straw strands we use are soaked with coloured vegetable oils to obtain a wide variety of bright and vivid colors, that give brightness to the product.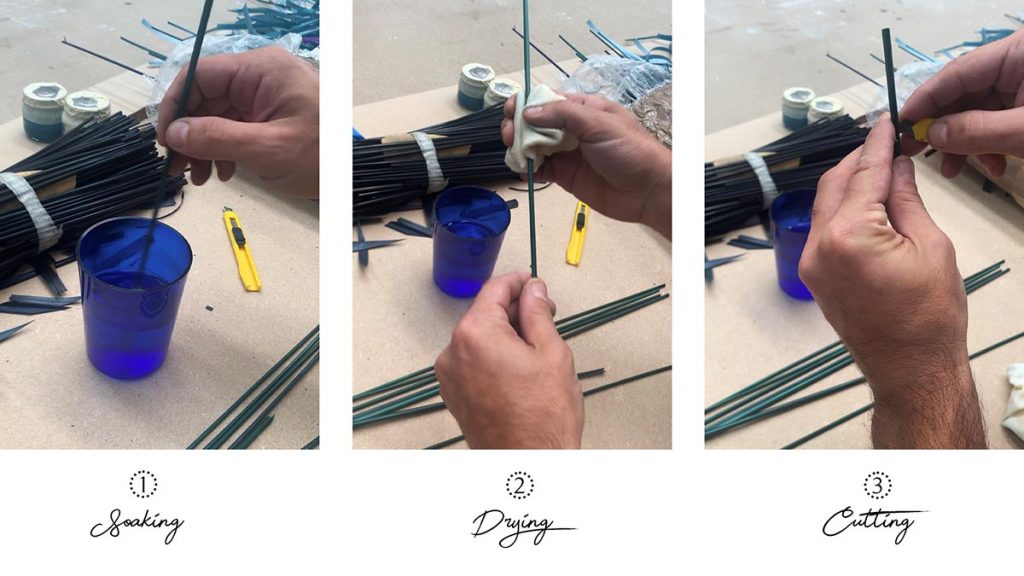 Soaking and cutting
The straw reed, after being colored and dried, is wetted again in warm or hot water to be softened. Then, it is engraved by the craftsman along its entire length, and spread out on the work surface.
Gluing and positioning
The cutted reed is spread on the table through a bone paper folder, which is repeatedly passed over its surface. It, thus, becomes perfectly smooth and shiny, ready to be used.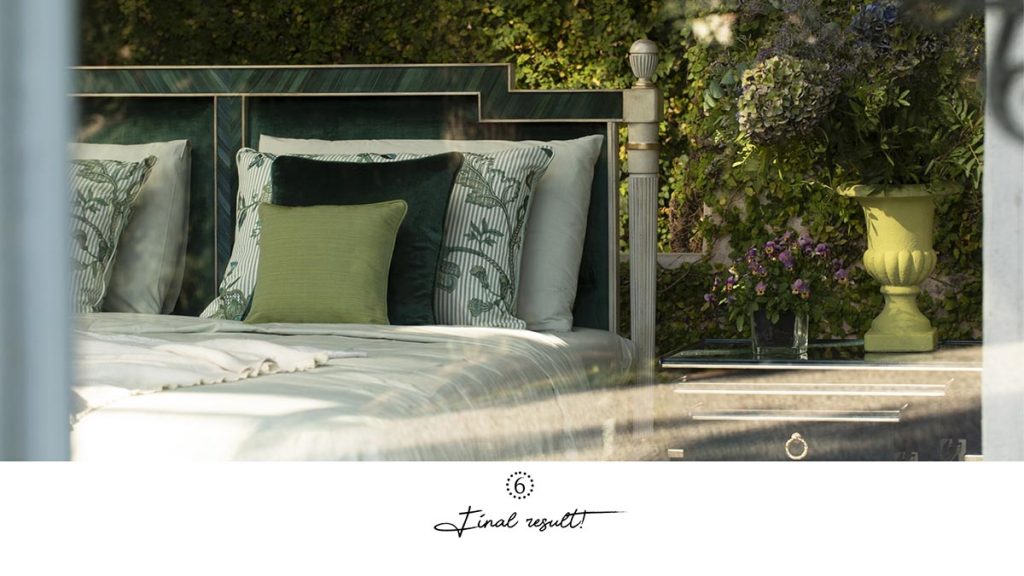 Final result
The result is a brilliant, glossy and naturally waterproof finish. The finish is applicable only on flat surfaces (panels or portions of them). The result is a product of extreme value, one of a kind and highly customizable.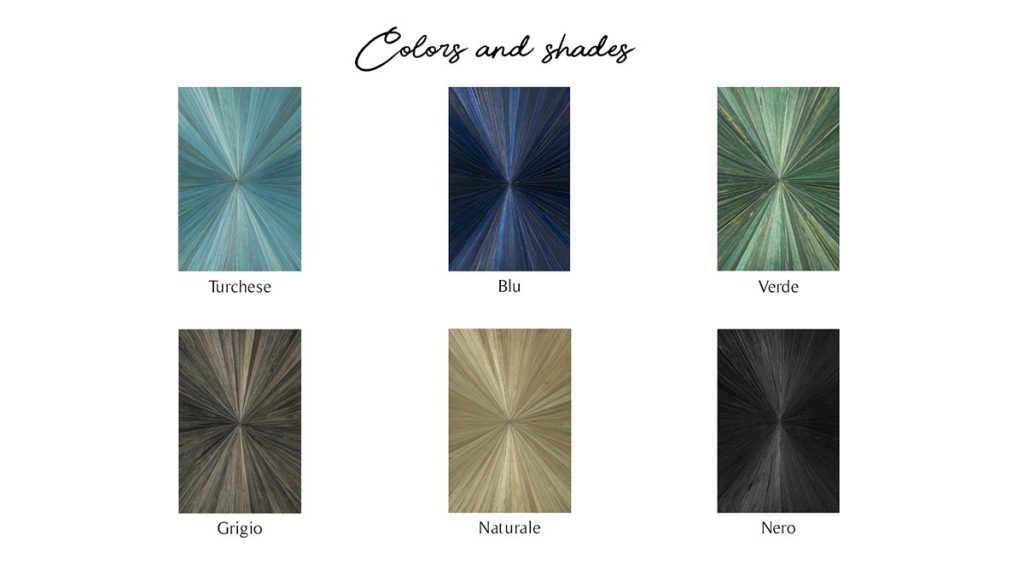 Colors
The available colors aren't exclusively those chosen for our samples. There's a great veriety of color shades, provided by the supplier, which results from the dye applied to the natural straw. The availability of colors, therefore, depends from what is provided by the supplier dyes the straw canes.