Salda reinterprets in its own image one of the most popular styles of the 20's: Art Deco.
In fact, Thousand Lines is a capsule collection with classic and symmetrical shapes, made up of high quality materials with an energetic and elegant style, with great attention to detail.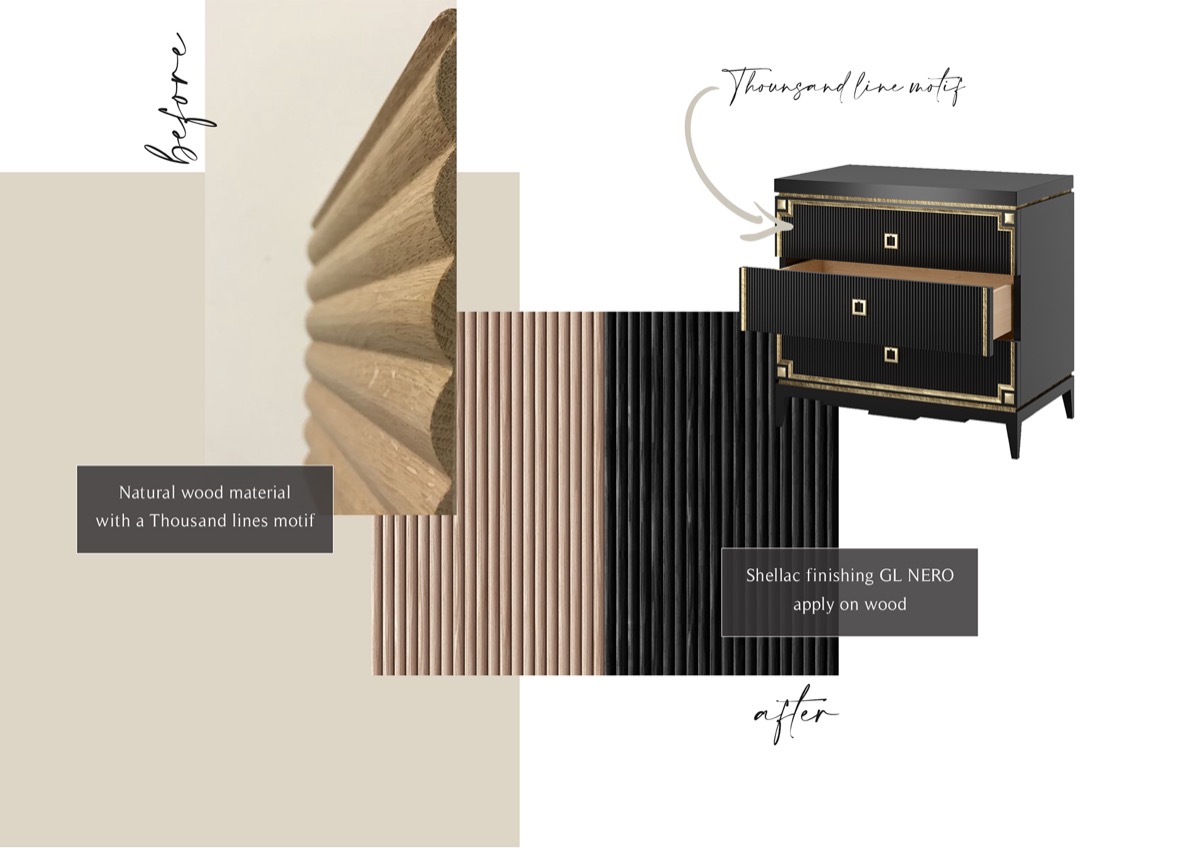 Natural wood with a "millerighe" pattern, a processing technique that creates undulating grooves on the surface, meets one of the Atelier's typical finishes: shellac.
Inside, Thousand lines is completely covered with maple wood, a delicate material with an immutable beauty able to satisfy all the needs of a refined and elegant public.
The real protagonists of the collection are the golden bronzes, strictly in Salda style, which enrich and embellish the entire capsule collection.
Thousand Lines, like all Salda's collections, are entirely handmade, guaranteeing a high level of customization.