Get ready, we're about to travel through time.
Since 1300, China has produced the finest and most beautiful furniture with woods and essences of spiritual significance. Artists and wise men worked together to create furniture that told a story worth passing down.
Even our sideboard tells a story, a story that echoes between rosewood, bronze and the finest marble.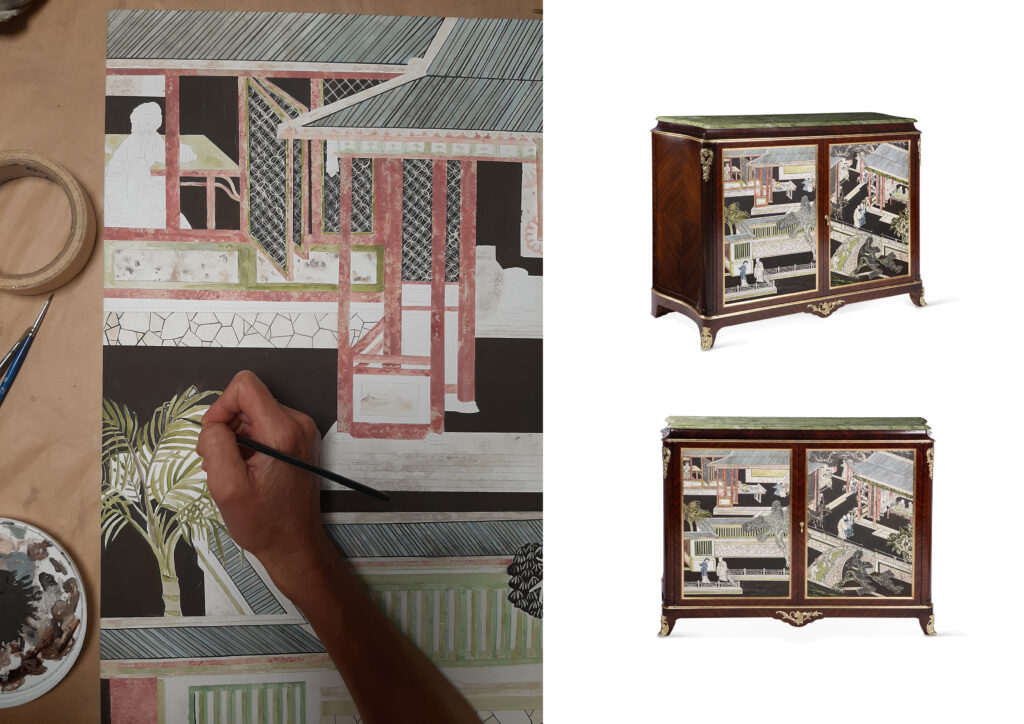 The panels of the doors narrate scenes from the past, with a landscape originally drawn by hand on paper and in pencil, in black and white.
The suggestion of color comes later, when the design is carried over with a transfer technique on the doors and then painted in such a way as to become similar to a delicate watercolor.
After defining the details, the design is fixed with a special technique that makes the panel look like an ancient parchment. A precious, unique credenza.
"May you live in interesting times"
Chinese proverb.