Charming and with an antique flavour, the shellac lacquer antiqued finish never ceases to surprise and attract the eye. Characteristic of the shellac lacquer is the brilliance which, as a standard, is 60 gloss. A yellowish brown bituminous film is spread over the colour, which avoids the colour being too homogeneous accentuating its chiaroscuro.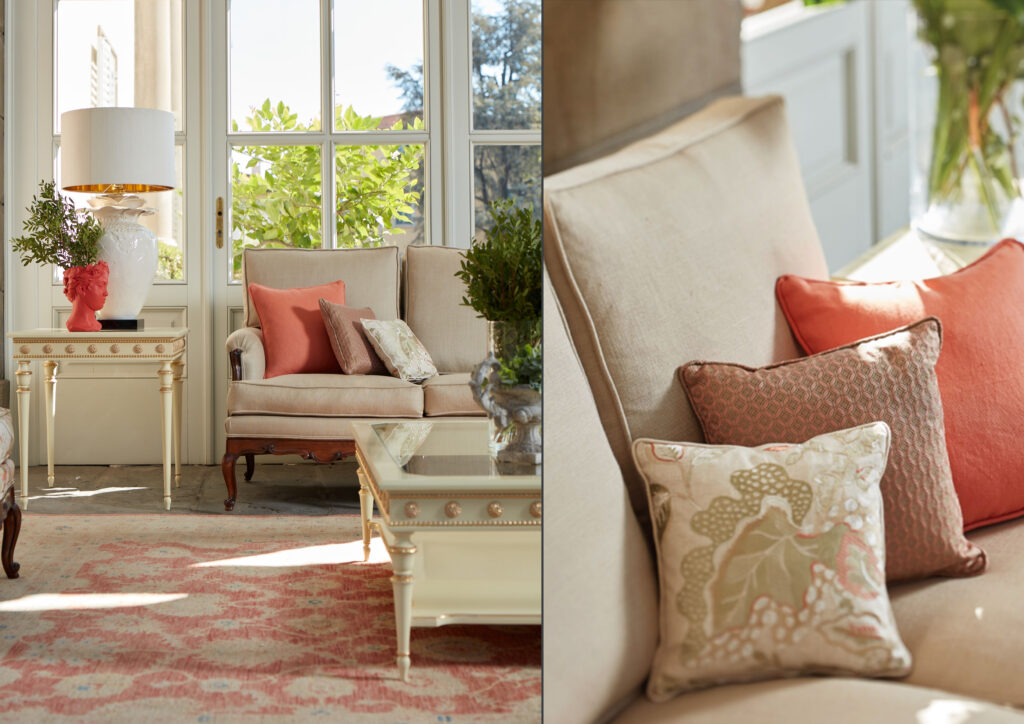 The stripping carried out on prominent surfaces and on shapes and carvings allows the colour of the wood to emerge.
Let's follow all the steps of this fascinating process together!
Step 1 – The lacquered furniture arrives in the workshop. The stripping stage begins, a treatment that is done with a solvent and gives the furniture an antique effect
Step 2 – Through a dye the color of the furniture changes from optical white to a softer white, a cream shade that gives an additional sense of antiquity
Step 3 – Finally, with a darker dye, the antiquing is enhanced on all the details.
The furniture is now ready to be delivered!