The eternal allure of classic furniture can be enhanced by unexpected material and finishing.
This is our approach, the Salda eclectic way aiming to interpret and refresh classic style.
This is how we chose resin, falling in love with its charming narrative.
Fluid material applicable on flat surfaces with a refined three-dimensional effect given by the material itself when combined with another transparent fluid.
Its allure is given by the textured effect and the power of intense color shades.
Salda worked on a vibrant and sophisticated color scheme, not just pure nuances but one-of-a-kind tones obtained by combining two different colors in precise quantities and percentages.
Like all Salda finishing, resin is worked through handmade techniques: it is poured, and color gradations and shades are created directly with the brush. The more or less full color effect is obtained by applying the resin itself with more or less density. Once the color has been made on the surface to be "coated", it is left to dry and only once dried it is brushed making it shiny almost as if it were vitrified.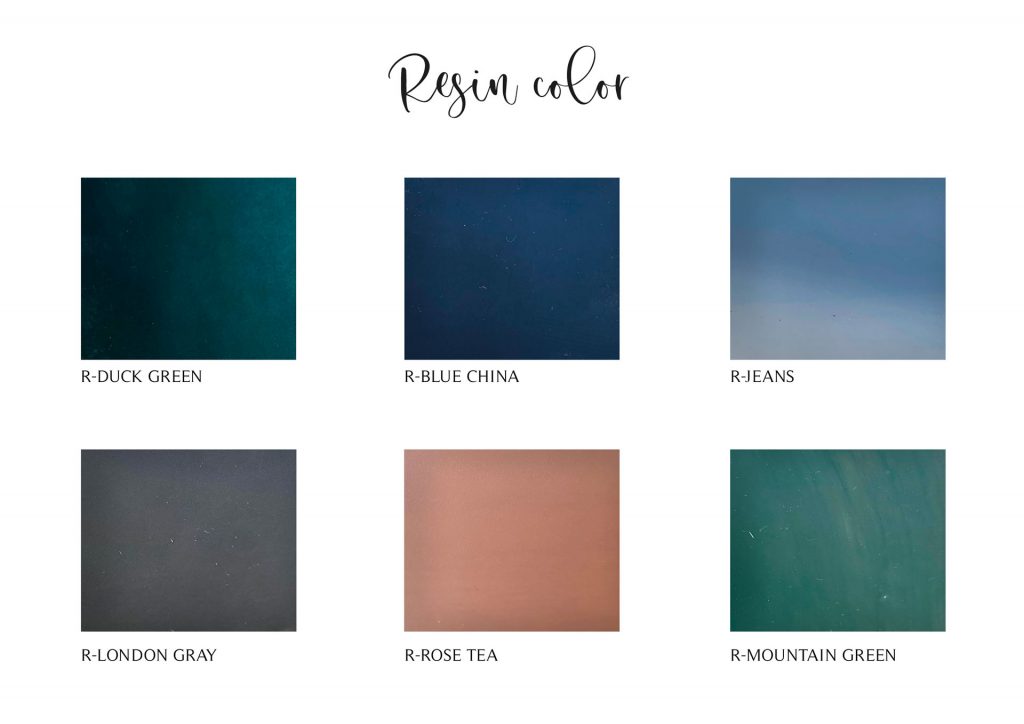 The effects of shades, shadows and lights are never the same, repeatable but not exactly reproducible, as the material, being handled, will always have its uniqueness.
A feature defining the beauty of the material itself.
Photos and post-production video by Giulio Oldrini and Eric Davanzo