Characteristic of the tempera lacquer, the so-called "French" lacquer, is the opacity. The French lacquer is patinated and peeled,especially on prominent surfaces and on shapes and carvings, which is where the lacquer coincidentally performs the best.If the client wishes to maintain a matte and "watery" finish but does not want any antiquing, please indicate it when ordering.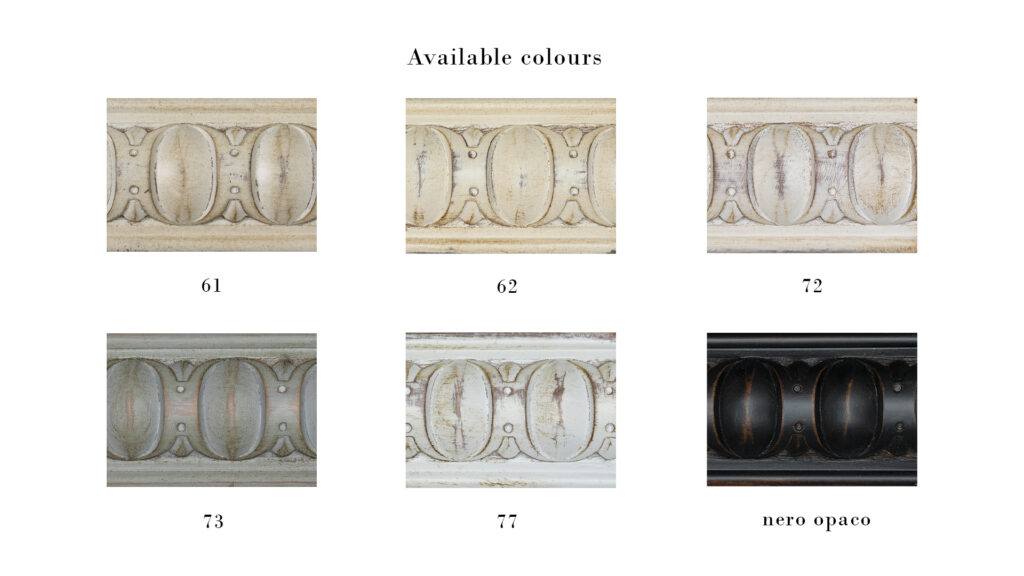 After having appropriately dyed the raw wood to give it uniformity, the first layer of tempera lacquer is applied.
Once dry, a particular solvent is passed on the prominent parts, on the carvings or on the edges by rubbing with a cotton cloth.This is to simulate the effect of a worn furniture on its points of greatest friction.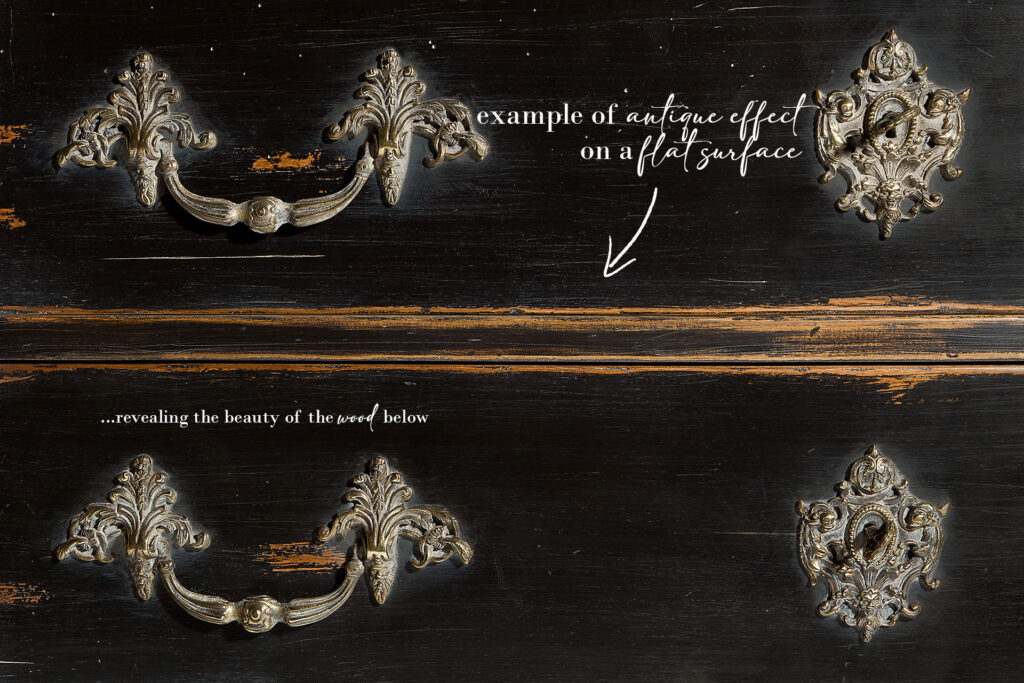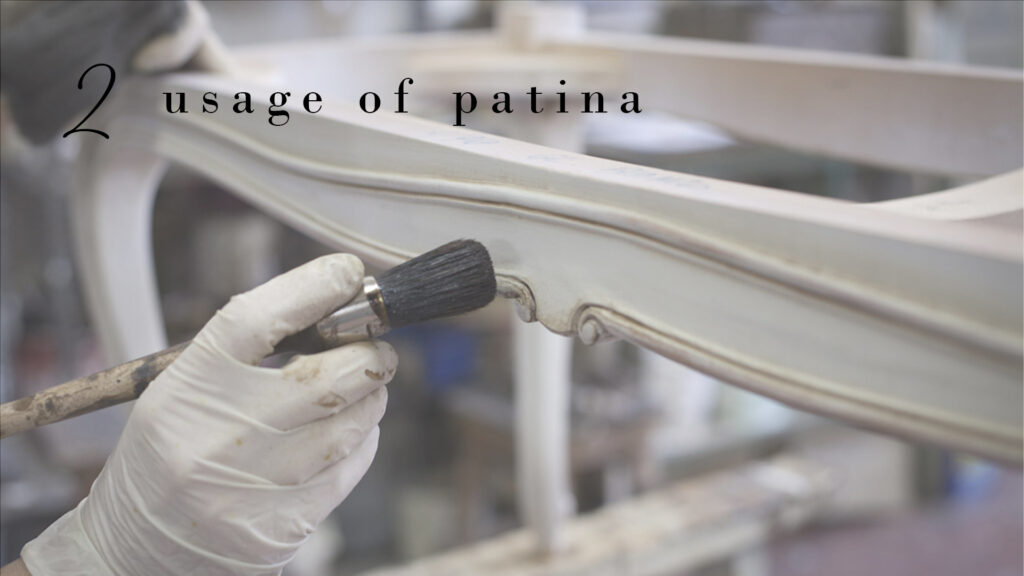 Last step of the "antique" finishing processi is the usage of patinas. Usually we apply a bituminous patina, with a warm and yellowy color.
It helps to obtain a chiaroscuro effect, giving depth to carvings and outlines and adding a warmer effect to color itself.Eventually the patina can be also applied with a brush, splashing little dark brown spots on the surface.All of these steps are part of the antique effect process to give more lived impression to each item.
If requested by he client, we can add contrasting color profiles as well as gold or silver leaf profiles.
These last ones are made putting a sort of glue, called "missione" on the surfaces on which we want to add gold.Then, the leaf is placed, the excess is cleaned up and, eventually, the gold or silver can be patinated.